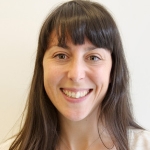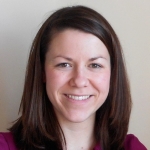 Naomi Saint and Sarah Foxen introduce the UK Parliament's Knowledge Exchange unit and the importance of data in Parliament. 
If you think of the UK Parliament, words that spring to mind could be politics, opinions, debates, votes, elections, scrutiny.
How about data?
Not necessarily something you'd associate with Parliament.
But Parliament uses data and research in all its core activities: scrutinising the UK Government, debating matters of the day, legislating, and approving taxes and spending. In short, Parliament uses data to help it hold the Government to account and to shape policy and decisions.
There is a strong demand from parliamentarians and parliamentary staff for up to date, accessible data.
Equally, there are a lot of routes for data to feed into the UK Parliament.
Select committees need evidence to inform their inquiries into all aspects of the work of Government;
the House of Commons and House of Lords Libraries use research and data in their briefings on a huge range of current topics as needed by Members of both Houses;
POST (the Parliamentary Office of Science and Technology) works closely with academics to provide contextualised data on public-policy issues for Parliamentary use;
and individual MPs and Peers use data to inform debates, questions and other parliamentary work.
Parliament would like to ensure that the best available data and research evidence is used in the passing of legislation, scrutiny of Government and topical debates. That is why Parliament has set up the new Knowledge Exchange Unit – the first of its kind in any legislature across the world (as far as we know).
We are a dedicated unit which aims to support and strengthen the exchange of information and expertise between UK Parliament and the research community.  Our activities include
training researchers and knowledge mobilisers;
highlighting opportunities for researchers to work with Parliament;
acting as the first point of contact for researchers at Parliament;
supplying advice and connections for those wishing to get research into Parliament;
and providing online resources.
We would like to get more of the best quality data and research into Parliament.  There are only two of us, but we are growing our networks, particularly with knowledge mobilisers (people working in roles which mobilise and broker connections with policy).  We would always like to know more people and organisations who are working towards these aims.
If you or your institution would like to know more about working with the Knowledge Exchange Unit, please contact Naomi Saint or Sarah Foxen. You can find us online at www.parliament.uk/research-impact and on Twitter at @UKParl_Research.
---
Naomi Saint is a Knowledge Exchange Manager at the UK Parliament, supporting and enabling the exchange of information and expertise between UK Parliament and the research community. Naomi has worked at the UK Parliament for 10 years in a number of roles focused on public outreach and connecting with higher education.  Prior to this, Naomi worked in relationship management for Creative & Cultural Skills, and at the office of the Mayor of London.
Dr Sarah Foxen has a PhD in sociolinguistics from the University of Exeter and a background in education. She first worked at the UK Parliament during a PhD internship with POST (Parliamentary Office of Science and Technology), and has now returned as a Knowledge Exchange Manager, supporting and enabling the exchange of information and expertise between UK Parliament and the research community. She is also involved in POST's international work programme, and leads a knowledge exchange project around legislative science advice, working with partners in the UK, Spain and Mexico.