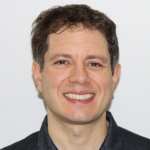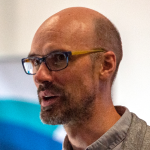 Eric Jensen and Mark Reed, in the first of two blog posts, introduce their analysis of how data-enhanced research led to impact in the UK and Australia.
Managing data isn't exciting and it can feel like a hassle to deposit data at the end of a project, when you want to focus on publishing your findings.
But if you want your research to have impact, paying attention to data could make a big difference, according to new research we published recently in the journal PLOS ONE.
We analysed case studies from the UK Research Excellence Framework (REF) exercise in 2014 to show how data analysis and curation can generate benefits for policy and practice, and sought to understand the pathways through which data typically leads to impact. In this series of blog posts we will unpack this research and show you how you can manage your data for impact.
We were commissioned by the Australian Research Data Commons (ARDC) to investigate how research data contributes to demonstrable non-academic benefits to society from research, drawing on existing impact case studies from the REF. We then analyzed case studies from the Australian Research Council (ARC) Engagement and Impact Assessment 2018, a similar exercise to the UK's.
For both sources, cases were sifted to only review high scoring cases with a strong emphasis on 'data'. Relevant text to this research was extracted from the larger impact narratives. A content analysis was conducted to identify patterns, linking research data and impact in the narratives. This analysis achieved a high level of reliability, based on established methodological standards.
What type of impact was developed from research data?
The most prevalent type of research data-driven impact was benefits for professional practice (45% UK; 44% Australia).
This category of impact includes changing the ways professionals operate and improving the quality of products or services through better methods, technologies, and responses to issues through better understanding. It also includes changing organisational culture and improving workplace productivity or outcomes.
Government impacts were the next most prevalent category identified in this research (21% UK; 20% Australia).
These impacts include the introduction of new policies and changes to existing policies, as well as
reducing the cost to deliver government services
enhancing the effectiveness or efficiency of government services and operations
more efficient government planning
Other relatively common types of research data-driven impacts were economic impact (13% UK; 14% Australia) and public health impacts (10% UK; 8% Australia).
How was impact developed from research data?
Impact from research data was developed most frequently through improved institutional processes and methods (40% UK; 33% Australia). This relates to improving the way an institution operates, making it more efficient or effective at delivering outcomes.
The second most common way of developing impact was via a report (40% UK; 25% Australia) of some kind; that is, the presentation of information based on the analysis and interpretation of relevant data.
Analytic software or methods (26% UK; 12% Australia) comprised the third most frequent pathway to impact from data. Here research data are used to generate or refine analytic software or methods which, in turn, generated impacts.
Data alone is not enough
Already we can see from these results that research data alone rarely contributes directly to impact.
Instead, 99% of research data-linked impacts are indirectly associated with the identified impacts (Australia). Data need to be processed, analysed and curated, so that conclusions or other value can be drawn from them, and they can yield non-academic impacts.
To do this, you need to understand the needs and challenges that your data might be able to help address, and to understand this you need to talk to the people who might use your work.
The starting place for this is an audience or stakeholder analysis, which enables you to identify groups who might be interested in your data, so you can explore their interests to identify benefits through conversation with them or people like them.
If that's too difficult, then use your stakeholder analysis to identify other researchers in your networks who you think might be better connected to stakeholders than you are, and start a conversation with them. They may be able to introduce you to their contacts, so you can start exploring how your data might have value beyond academia.
We have argued for an evidence-based approach to developing research impact, rooted in social inclusion and ethical principles. We have noted concrete techniques that can improve the prospects of delivering societal benefits such as effective stakeholder engagement:
Taking well-designed steps to involve stakeholder perspectives early in the research and innovation process can pay dividends in long-term impact. This is where research stakeholders in general, and the potential end users of technological and social innovations in particular, must be empowered to voice their needs and expectations in a way that can have a real influence. (p. 6, Jensen et al.)
In the next post in this series, we will look at how data-linked impact is most often developed, who are the most common beneficiaries and what can be done to boost the impact of research data.
Find out more
---
About the authors
Eric A. Jensen is Associate Professor of Sociology at the University of Warwick, Director of Research at the Institute for Methods Innovation and The Brinson Foundation Civic Science Fellow at the Advanced Visualization Lab, National Center for Supercomputing Applications (NCSA), University of Illinois.
Specializing in evidence-based science communication (sciencecomm.science) and research impact evaluation, he has 20+ years of experience in social research and evaluation. Eric's books include Doing Real Research: A Practical Guide to Social Research (SAGE) and Science Communication: An Introduction (World Scientific).
Mark Reed is Professor of Rural Entrepreneurship and Co-Director of the Thriving Natural Capital Challenge Centre at Scotland's Rural College (SRUC), and CEO of Fast Track Impact.
He researches environmental governance and research impact, and has >200 publications that have been cited >20,000 times.