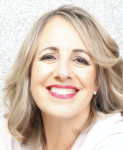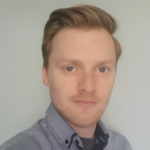 The Office for National Statistics (ONS) Research Excellence Awards are back. Louise Corti and Callum Barnes return to showcase the latest developments. Could you be one of this year's winners?    
For the past five years, an independent expert judging panel have met to pore through countless diverse and innovative research projects.
They've seen everything from life changing cancer research, new insights into crime prevention through to invaluable analysis on the coronavirus pandemic.
However, they're not through yet. This year we have assembled another group of expert judges to sift through a host of exciting new entries. Your research project – or even a colleague's project – could be one of them.
What are the ONS Research Excellence Awards?
The ONS Research Excellence Awards recognise and celebrate analytic work that has produced an outstanding impact in the field of social and economic science.
The Awards look to champion innovative research that has delivered public good or informed policy decisions, using data controlled or managed by ONS.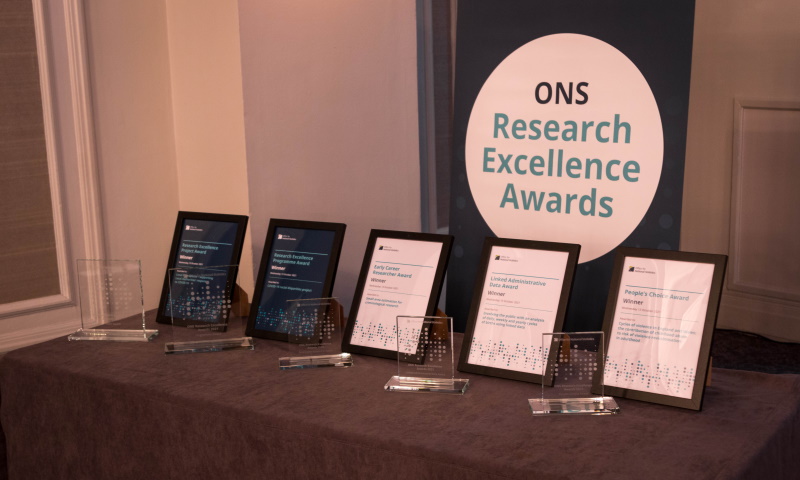 So, what's new?
This year we have introduced a new Awards category.
The Cross Government Analysis Award aims to reflect the increasing collaboration across government, whether through linking data assets, sharing resources and skill, or combining outcomes for shared policy outcomes in the public good.
We hope to celebrate the very best and most impactful research from across government, with the successful researcher or research team receiving the award at our headline ONS Research Capability event – more on that later.
Along with all applications demonstrating research outcomes or impact since April 2021, applications for this new award are eligible through demonstrating collaboration between two or more UK public sector organisations, government departments or public bodies in at least one key stage of research.
What else is up for grabs?
Don't worry if the latest addition doesn't apply to your research. We have a number of other exciting Awards categories:
ONS Research Excellence Award
Early Career Research Award
Use of Linked Administrative Data Award.
On top of those, all eligible entries will automatically be entered into the People's Choice Award, which will be open to all to cast their votes.
Nominations are now open
This year we anticipate another round of excellent entries from users of ONS secure data assets, through the ONS Secure Research Service (SRS), the UK Data Service's Secure Lab and other trusted research environments.
We hope that you (or your team) will consider applying. Perhaps you even have a colleague working tirelessly on a ground-breaking research project and would like to nominate them for their efforts.
Projects will be formally assessed around four core criteria:
methodology, including peer review and evaluation
collaboration
communication and presentation of research
public benefit and impact
Nominations close at midnight on Friday 29 July. We encourage you to learn more about eligibility and Apply now!
Celebrating the winners
This year, winners will be celebrated by ONS and the research community at the ONS Research Capability Conference in London on Tuesday 11 October, presented by National Statistician, Professor Sir Ian Diamond.
ONS will also work with winners to further showcase their award-winning research. We are currently in the process of exploring exciting new opportunities in this space.
Learn more about last year's winners
You can learn more about our 2021 winners by attending our ONS Research Excellence Series of talks and by reading our case studies:
David Buil-Gil, Department of Criminology, University of Manchester  Small area estimation for criminological research.
Rachel Plachcinski, City, University of London  Involving the public with an analysis of daily, weekly and yearly cycles of births using linked data
Join us on Thursday 14 July for an exclusive presentation with last year's Early Career Award winner, David Buil-Gil to learn more about his award-winning work.
Find out more
To find out more, visit the ONS website or contact SRS.Dev-Impact@ons.gov.uk
Follow ONSfocus on Twitter.
---
About the authors
Louise Corti is Head of Analytical Insights and Impact for the Integrated Data Service at the Office or National Statistics.
Her teams focus on measuring and demonstrating outcome and impact from research use of ONS controlled data assets, and capacity building and user engagement activities.
Callum Barnes is SRS Engagement Manager for the Integrated Data Service at the Office for National Statistics.
His team are responsible for engaging with the research community, facilitating two-way communication and producing a series of virtual and live events, such as Research Capability 2022 in London this October.