We're pleased to announce the judges of the #ChangingPerceptionsChallenge, an exciting competition that encourages sixth form and college students to engage with data-driven research and think creatively about changing public perceptions of immigration and the economy.
The #ChangingPerceptionsChallenge was devised by #DataImpactFellow Ben Brindle, and is being run with support from the UK Data Service Impact team. Check out Ben's recent blog post to find out more about where the idea for the competition came from and what Ben hopes to achieve by engaging young people in the debate about immigration and the economy.
Read on for more details about the competition and our excellent panel of judges!
Key competition details
The challenge: Students are asked to compare public and media attitudes to immigration with the latest findings of data-driven research, and then to design a campaign to improve public understanding of the economic impacts of immigration.
Eligibility: The competition is open to all sixth form and college students (aged 16-19) in the UK.
Submission deadline: The deadline has been extended until 3 April 2022.
Prizes: The winner will receive £200 in book tokens, to be shared equally with their school/college. The runners-up will receive £100 in book tokens, to be shared equally with their school/college.
How to enter: Full details on how to enter, along with resources to help students with their entries, are available on the UK Data Service website.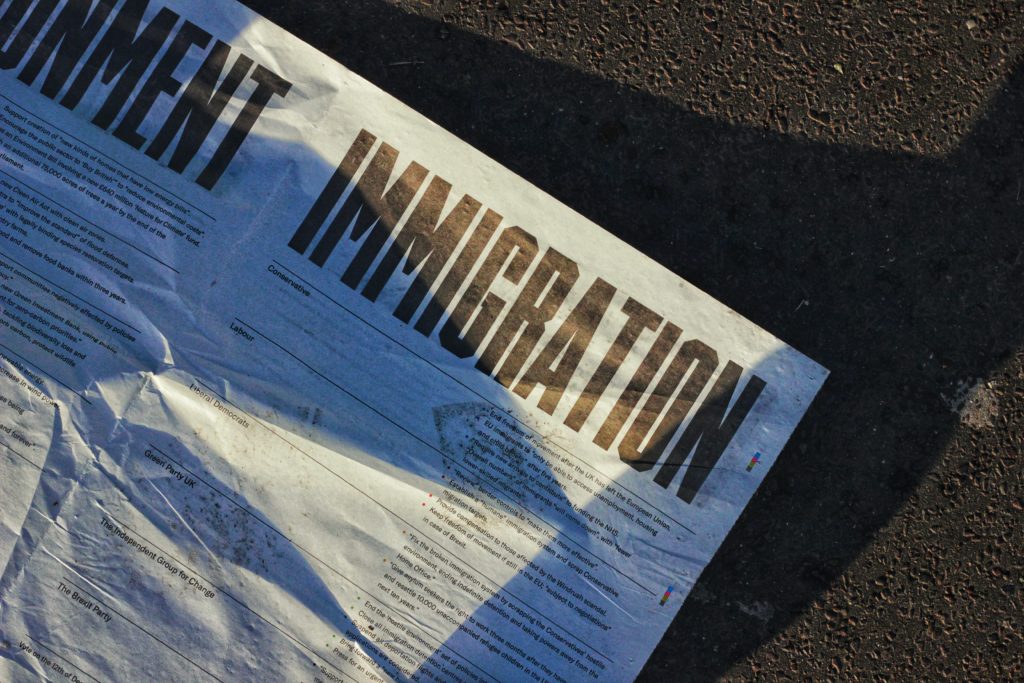 Photo by Metin Ozer on Unsplash
The judging panel
We're pleased to introduce an inspiring line up of competition judges, who together offer a wealth of expertise in migration, economics, and data impact. Below they reflect on the competition and why they are keen to be involved.
Helen Dempster is a Policy Fellow and Assistant Director for the Migration, Displacement, and Humanitarian Policy Program at the Center for Global Development (GCD). Prior to joining CGD, she worked for five years in research communications at the Overseas Development Institute (ODI) and the International Growth Centre (IGC). Helen holds a MicroMasters in Data, Economics and Development Policy from MIT, a master's in Africa and International Development from the University of Edinburgh, and undergraduate degrees in Law, Public Policy and International Relations from Victoria University of Wellington, New Zealand.
Reflecting on the competition, Helen says:
"Migration and refugee issues are only going to become more important in the decades to come, and the intersection between research, policy, communications, and public opinion is at the heart of it. I'm delighted to be a part of this competition and hope people find this intersection as exciting as I do!"
Jonathan Portes is Professor of Economics and Public Policy at King's College London. Previously he was Director of the National Institute of Economic and Social Research (NIESR), the UK's longest established independent economic research institute, and prior to that Chief Economist at the Cabinet Office. His current research concentrates on  the economic implications of Brexit; and immigration. His recent book, What do we know and what should we do about immigration? (2019), is published by Sage.
Reflecting on the competition, Jonathan says:
"The gap between public perceptions and what economics and evidence tell us is nowhere greater than with immigration. This competition is a great opportunity for students to do their bit to bring the two closer together."
Victoria Moody is Director of Research and Innovation Sector Strategy at Jisc. She is also Co-Investigator and Deputy Director of the UK Data Service, bringing expertise in research management and impact, research data management, developing open data resources and information access rights in the public sector, and also public and voluntary sector policy development. Victoria initiated the #DataImpactFellows scheme in 2016.
Reflecting on the competition, Victoria says:
"This is an important opportunity to tap into the perspectives and knowledge of sixth form and college students in the UK on an important issue using data and research. Our #DataImpactFellows are coming up with some innovative and engaging ways to push the boundaries of data impact, supporting debates about transforming research culture as they continue to develop their research careers."
Ben Brindle is an South Coast DTP-funded doctoral student in Economics at the University of Brighton. His PhD explores whether previous UK studies have failed to detect adverse wage or employment effects of immigration because the labour market adjusts by other means.
He has worked as a research assistant for Jonathan Wadsworth at the LSE's Centre for Economic Performance and in the Migration Research Division at the United Nations' Migration Agency, the International Organization for Migration (IOM), where he helped produce the World Migration Report 2022. Ben holds an MSc in Social Research Methods from the University of Southampton and a BSc in Business Management with Economics from the University of Brighton. He is a co-editor of the South Coast DTP's academic blog.
Ben is also a UK Data Service Data Impact Fellow 2019. Ben devised the Changing Perceptions Challenge as a way to develop impact from his data-driven research.
Reflecting on the competition, Ben says:
"Given that the current immigration debate, both in the UK and beyond, is characterised by misinformation, I hope that the competition will lead to an improved understanding of the key debates surrounding immigration, and generate an awareness that debates in the public eye are often more complex than they are presented as being."
Enter now!
Are you a sixth form or college student and think you can impress our panel of judges? Submit your entry now to be in with a chance of winning!
Students have until 3 April 2022 to submit their entries. Visit the UK Data Service website to find out more.
You can follow the competition on Twitter via @UKDSImpact #ChangingPerceptionsChallenge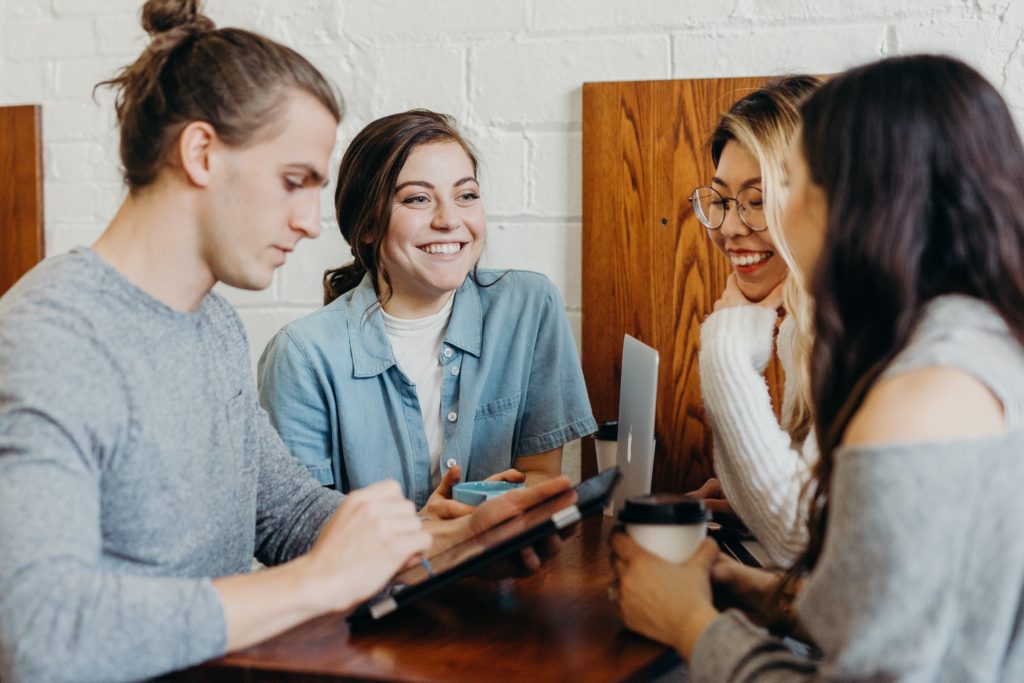 Photo by Brooke Cagle on Unsplash