A round-up of some recent appearances in the news and across the web of data held in the UK Data Service collection…
Home is where the heart is?
Everyone knows that moving house is a stressful experience. Yet it seems that Scottish people like moving house more than other people in the UK. The Sunday Post reports on a study into why and how often people move house, based on data from the British Household Panel Survey.
Scottish health
Meanwhile, The National reports on the Chief Medical Officer for Scotland's assessment of the impact of changes in the benefits system on the poorest Scots. Her assessment uses data from the Scottish Health Survey.
Also in Scotland, the IOSH magazine reports on a paper compiled by the Scottish Trades Union Congress with support from the Scottish Government, which explores how automation and other technological changes could impact on workers and their wellbeing. The paper uses data from the Annual Population Survey and the Labour Force Survey.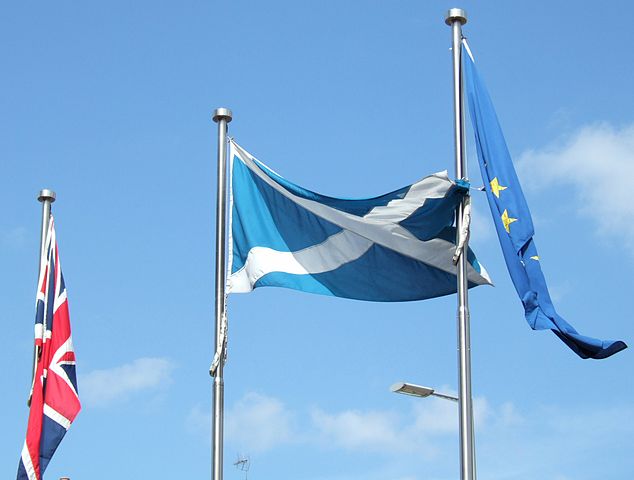 Lonely together
Blogger Alex writes on his blog Articulate about loneliness and how there are a lot of people in the UK who share this feeling. He was prompted to write this by a report from the Office for National Statistics drawn from the Community Life Survey. The Metro had its own article about the report, focusing on young renters as a group particularly prone to loneliness. They also list 13 factors that are linked with loneliness in the study.
Out and about…
Researcher Dr Rachel Aldred tweets about her report coming out shortly on analysis of road injuries reported in the National Travel Survey. We look forward to finding out more about the risk of injury to pedestrians and cyclists in a time when more people are recognising the benefits of not making all journeys by car.
Just got final web version of report on analysis of road injuries as reported in the National Travel Survey. Focuses mostly on pedestrians. Will be out next month (incl. printed copies) alongside my new Open Access academic papers on walking & cycling injury risk. pic.twitter.com/hLuwnB2nfa

— Rachel Aldred (@RachelAldred) April 25, 2018
Have we reached peak smartphone?
Asia Times reports that the International Monetary Fund (IMF) suggests the global demand for new smartphones may have peaked in 2015. This suggestion is based on the IMF World Economic Outlook figures. How will the phone manufacturers manage to sell us new models now?
Where are you on the UK fat scale?
The BBC produce an interactive Body Mass Index (BMI) calculator for users to see how they compare with others in England, Scotland, Wales or Northern Ireland.
The data used to build this interactive came from the Health Survey for England, the National Survey for Wales, the Scottish Health Survey and the Health Survey NI.
That's a lot of us put off having pizza or chips this weekend… 🙁