Victoria Moody, Deputy Director of the UK Data Service introduces #DataImpact2021 with a keynote address from Lemn Sissay MBE


About #DataImpact2021
Representation and inclusivity are central to how populations, communities and individuals are described in data. Definitions of self and identity in data evolve.
The UK Data Service brings together some of the most robust and complex quantitative and qualitative survey data produced by research institutions, governments and non-governmental organisations (NGOs) in the UK and internationally. Research using these data has informed UK government policy in many areas, including assessing the impact of changes in the National Living Wage and the creation of national measures of poverty, as well as 'the class ceiling: Social mobility and why it pays to be privileged'.
The producers of these data support the ways in which data remain robust in their representation. They also inform and guide such processes.
Researchers are expanding their focus on exploring how discourses of self and identity in data remain inclusive from the perspectives of those populations, communities and individuals.
Data collection methodologies develop. These methodologies are increasingly becoming perceived as significant and impactful research assets in their own right.
"Data collection methodologies are in themselves a critical element of the social construction of statistics, and they reflect, sometimes imperfectly, the lived experience of data subjects."
Matthew Woollard, Director of the UK Data Service
#DataImpact2021 will explore: #IdentityInData – Who counts? Visibility, voice and culture in data collection and reuse
Our keynote speaker is Lemn Sissay MBE
We are privileged that the poet, author, broadcaster and Chancellor of The University of Manchester, Lemn Sissay MBE will give the keynote address at #DataImpact2021.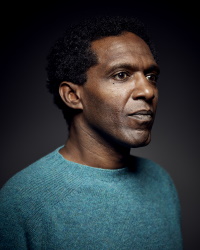 Google the name "Lemn Sissay" and all the returning hits will be about him because there is only one Lemn Sissay in the world. Lemn Sissay is a BAFTA nominated award winning writer, international poet, performer playwright, artist and broadcaster.
He has read on stage throughout the world: from The Library of Congress in The United States to The University of Addis Ababa, from Singapore to Sri Lanka, Bangalore to Dubai, from Bali to Greenland and Wigan library.
He was awarded an MBE for services to literature by The Queen of England. Along with Chimamanda Ngoze Adichie and Margaret Atwood he won a Pen Pinter Prize in 2019. He is Chancellor of The University of Manchester and an Honorary Doctor from The Universities of Huddersfield, Manchester, Kent and Brunei. He is Dr Dr Dr Dr Lemn Sissay. He was the first poet commissioned to write for the London Olympics and poet of the FA Cup.
Lemn provides a personal perspective about how identity can be removed and (re)constructed in data and the impact on his life.
Participants will hear about the ways in which researchers and policymakers from UK academia, public, and voluntary and community sectors gain insight into identity in data focused on populations, communities and individuals. We will consider:
What key development would support the continued

and evolving

representation of self and identity in data? 

 

What are the opportunities

from convening

collective research and policy focus

es on data collection methods focused on identity

?

 

How might a community support innovation in this space?
By the end of the event, participants will have discovered and shared perspectives which could offer a continued collective focus on evolving the representation of identity in data, in their research and policy.
We aim to start building a vibrant and supportive community, linking data producers, researchers and communities, with the aim of continuing the discussions from the event.
They will have the opportunity to explore the potential for the establishment of a digital community focused on research and policy focused on #IdentityInData.
Our chair
Gillian Prior, NatCen
Gillian Prior is Director of Survey Research at NatCen Social Research.
As Britain's leading centre for independent social research, NatCen has over 50 years' experience of listening to the public and making sure their voice is heard, with a particular focus on finding ways of engaging under-represented groups. Gillian has spent her career in applied social research and oversees NatCen's social surveys in a wide range of policy areas, including household, longitudinal and health surveys, with a team of around 50 researchers and data specialists. She is a Fellow of the Academy of Social Sciences and a Trustee of the Social Research Association.
Our panellists
Kevin Guyan, Advance HE / EDI Scotland
Dr Kevin Guyan (he/him) works as Researcher for Advance HE, an organisation that focuses on equality, diversity and inclusion among staff and students in UK higher education.
Kevin is the author of the forthcoming book Queer Data: Using Gender, Sex and Sexuality Data for Action, which examines the collection, analysis and use of gender, sex and sexuality data, particularly as it relates to LGBTQ people in the UK.
Karen Hurrell, Equalities and Human Rights Commission
Dr Karen Hurrell is a professional statistician who has worked for the Equality and Human Rights Commission since 2007, and previously for the Equal Opportunities Commission.
She has worked on a wide range of issues over the years, for example pay gaps, stop and search and hate crime statistics, and on all protected characteristics covered by the Equality Act 2010.
She is currently collating data for the next 'Is Britain Fairer?' statutory review.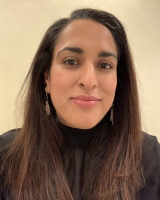 Dharmi Kapadia, University of Manchester
Dr Dharmi Kapadia is Lecturer at the Department of Sociology, University of Manchester and a member of the ESRC Centre on Dynamics of Ethnicity (CoDE).
With expertise in social statistical methods, her main areas of research are ethnic inequalities in health and access to health services. She has also conducted research on ethnic inequalities in the labour market, and on the relationships between poverty, ethnicity and social networks. She has published in journals including the British Medical Journal and Ethnicity and Health.
Dharmi is one of the original group of UK Data Service #DataImpactFellows. She has written several posts for the Data Impact blog.
Craig Moss, Scope
Craig Moss is the Research Manager for Scope, the disability equality charity in England and Wales. and is responsible for most of the social research conducted by the organisation.
Craig has worked as a social researcher for 20 years within research and policy for the third sector, and has delivered a variety of research programmes with marginalised and socially-excluded groups. Craig is passionate about data accessibility, research ethics and celebrating diversity and equality for all.
As well as working for Scope, he is Vice-Chair of the Social Care Research Ethics Committee as part of the Health Research Authority, and is a trustee of the education and literacy charity, Little Free Library UK, which helps to establish small library stations in the community and promote reading and education for children, young people and their families.
Daniel Staetsky, Institute for Jewish Policy Research, Woolf Institute
Dr Daniel Staetsky is a Senior Research Fellow at Jewish Policy Research (JPR) and Director of its European Jewish Demography Unit. His expertise spans the disciplines of demography, applied statistics and history, and he is a former researcher and analyst at the Central Bureau of Statistics in Israel and at RAND Europe. He holds an MA in demography from the Hebrew University of Jerusalem and a PhD in social statistics from the University of Southampton.
He specialises in Jewish, European and Middle Eastern demography, with over twenty years of experience and a long publication record in these fields.
Join us for this important and ground-breaking UK Data Service event. Book your place for #DataImpact2021.