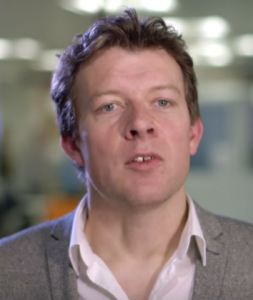 Ralph Cochrane, Founder of AppChallenge and The Creative Grid, talks about the UK Data Service's first app!
In summer 2015 we collaborated with the UK Data Service to launch the #EULife developer contest using open data about the Quality of Life of European citizens. Following the successful ESRC-funded competition which attracted app developers from different countries (including India, Sweden, Serbia, Germany, Finland, Estonia, Poland, the United Kingdom and even New Zealand), we wanted to go further and take some of the best ideas to incorporate them into an app that might make a difference, particularly for young people.
The Data Quiz App is a new app from the UK Data Service available on both Android and Apple iOS that aims to make statistics and open data fun for the 14-18 age group.
We decided to work with one of the top competition winners in our AppChallenge network, LogToMobile in Poland. Together we designed a system that allows the UK Data Service to easily create and launch new quizzes within their app.
We've started with country quizzes. If you think you know everything there is to know about where you live or even where you're going on holiday I challenge you to have a go! It's completely free and you can share your result on social media to play against your friends.
Perhaps you can help us? We're trying to get in touch with as many teachers or people involved in education as we can. The app is completely free and if you tweet us @appchallenge we'll even write a quiz based for the most popular requests. We're adding a quiz for Canada at the moment and then we will add quizzes about football and 'Brexit'. I'm not sure how contentious the last one might be so I'll be double checking my sources!