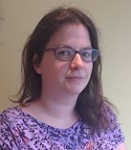 Helena Rosiecka continues our census series by discussing Census 2021 data outputs, including origin-destination flow datasets and microdata products. She also considers the importance of user needs, and how the Office for National Statistics is working to improve census data outputs by inviting users to submit feedback during the forthcoming public Census 2021 outputs consultation.
When talking about Census 2021 data outputs, it is often the public aggregate data tables that come to mind. These data, either univariate or cross-tabulated and covering a range of geographies, often form the basis of our data visualisations and statistical commentary. However, they are just part of the story.
Some fascinating and important research is carried out in our safeguarded and secure environments. For example, research on the internal migration of people from small ethnic groups. This research uses our more detailed origin-destination flow datasets and microdata samples.
Origin-destination data
We often call origin-destination products "flow" data, as they describe the movement of people from one location to another. As well as through traditional data tables, ONS are exploring opportunities for the public access data to be explored through data visualization products, which will aim to make this data more accessible. You can keep up to date with our ideas for data visualizations on the DataViz blog.
As for 2011 Census, we are planning to release four different categories of origin-destination data:
Migration flow data will detail the national and international migration during the year prior to Census Day;
Workplace flow data will detail travel to work patterns in the week before Census Day, as well as method of transport;
Second address flow data will indicate the location of second address in relation to an individual's usual residence or workplace;
Student flow data will detail the migration patterns of individuals living at student addresses one year prior to Census Day.
Unsurprisingly, we anticipate that population flows will have been severely impacted by the coronavirus pandemic. Over the census period, many of us were working from home instead of carrying out our usual commutes to the office. Many students moved back home instead of living on campus. The data from this census will truly represent a snapshot of the lives of those living in England and Wales during the pandemic.
Protecting people's confidential information is extremely important. With less people travelling and commuting, we may not be able to provide the same level of detail for origin-destination and microdata for some areas, as in the past. Therefore, we are currently exploring how additional data sources can be used to supplement Census 2021 data. This may provide insights to help explain the data and monitor change as we move into the future.
Microdata
Our microdata products are samples of anonymised individual or household records, which include a selection of associated census characteristics. Microdata provides a rich source for research projects, for example to assess the 'Impact of long term limiting illness on internal migration'.
We intend to produce similar files to what we provided for the 2011 Census, including a public access downloadable teaching file. This aims to meet the needs of our users for an accessible, non-disclosive microdata file. It can also be used as an educational tool to assist with the teaching of statistics and social sciences.
New for Census 2021 outputs, will be a safeguarded household file. This file will contain a limited set of variables for an anonymised random sample of 1% of households, down to regional level, in the Census 2021 output database. We are also excited to be contributing to the University of Minnesota's Integrated Public-Use Microdata Series (IPUMS) project. This international project brings census microdata from over 100 countries together to form the world's largest archive of census microdata.
How origin-destination and microdata will be made available
We need to balance protecting the confidentiality of personal information and ensuring data can be made available for detailed analysis. Public data will be made available to everyone in a combination of data visualisation products and data tables. We use safeguarded and secure environments to make the more detailed origin-destination data and microdata available. For Census 2021, we will place the most detailed data, classified as secure, in our Secure Research Service (SRS). This data will only be available to approved or accredited researchers. It is likely that the UK Data Service will continue to host, and manage access to, the safeguarded data under terms and conditions set by ONS. We are working to improve access to safeguarded data compared with 2011.
We plan to release the Census 2021 standard outputs for England and Wales in phases, building from simple outputs on single topics to the more complex multivariate datasets. Because detailed origin-destination data and microdata products are complex, researchers may have to wait to get their hands on these, until after we have released the public data tables. However, this should be much earlier than was the case in 2011, as the overall release schedule has been significantly shortened.
Tell us what you need from Census 2021 data
These are just some of our plans for Census 2021 products. What we really want is for you to share your needs for census data.
If you use this type of data regularly, you may be interested in joining our data user working groups for census origin-destination data and census microdata. If you want to know more, contact census.outputs@ons.gov.uk.
In addition, until 5 October the ONS is conducting a public Census 2021 outputs consultation. Within this you can find detailed information that will help you plan future research using Census 2021 data.
We share the content we plan to include in our outputs and provide you a first look at our proposed data and analysis release schedule. This provides an opportunity for you to provide feedback on:
the shape of the outputs and analysis release schedule;
main changes to variables compared to the 2011 Census;
proposals for feasibility work to derive new variables;
population-base specifications;
taking a census in a period of change;
paradata.
For example, did you know we plan to include the answers to the operational question "Are you answering these questions for yourself or for someone else?" in the microdata products?
We are also asking for your feedback on our proposals for feasibility work around potential new variables. If produced, these variables could be added to the microdata specifications and include proposals spanning three broad topic areas:
education and employment;
health and living arrangements;
accommodation type and vacant addresses.
Please help us ensure that the outputs we produce help you to answer the most important questions facing society today by responding to the consultation by 5 October 2021.
---
Helena Rosiecka is an ONS social researcher leading the 2021 Census outputs consultation.
Her role involves ensuring that the ONS has a clear and up-to-date understanding of what data users need from Census 2021 data. Helena is an anthropologist by academic background and has worked in several roles across ONS, including leading the development of the Census 2021 questions.
---
Featured image by Christin Hume on Unsplash.